Personal
So this year I took up running. Here is a little piece on my training and ultimately ending with running the Crewe Air Products 10k.
Old Article
This content may be out of date or broken, please take care.

One of the new things I've been up to recently has been running. It's not something I have ever really wanted to do, but I got roped into giving a 10k a run this Sunday. I've been training for the last few months and was more than happy with the fact that my fitness seemingly hasn't suffered too much since I all but dropped cycling after getting to Paris almost a year ago.
Training
It only took was a little motivation from two good friends, and before I knew it I was on the treadmill and nailing as many 5k's as possible! I started out at doing a 5k in 45mins so not that good a time, but with practice comes the rewards!  Once I got through the aches and pains of "reconditioning" my legs from cycling to running, I really got to focus on improving my fitness.
One of my favourite training runs was with our designer in Stoke. We picked a beautiful day for it, and really got to witness the first days of spring in all its glory. The route took us round a lake, and along a canal, which by this point would be my second 10k.
The Day
In almost no time at all, the time came to run the Crewe Air Products 10k on Easter Sunday 2015. This would be my first race, and the atmosphere with so many other runners was amazing! Over three hundred of us showed up and were hoping the weather would hold out just enough for us to stay dry.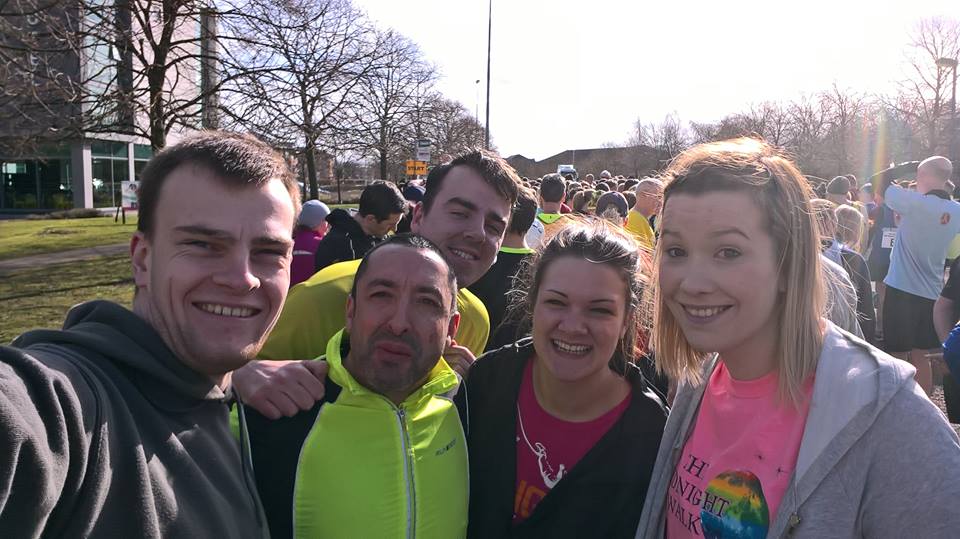 At the start, I kept pace with our designer and would continue to do so for at least three quarters of the race, however at the 7k mark I started to flag a bit, fearing I would burn out before I  got to the finish. In hindsight I should have kept pace but I'll put that mistake down to inexperience. To punish myself, I really upped the pace for the last kilometre to end the race with a sprint finish. Through the raucous cheers of the crowds at the finish, I crossed the line with an alright 54:10.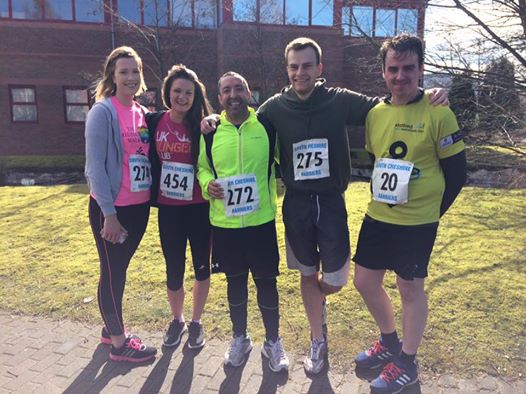 All in all, I really enjoyed the experience and I would like to keep at running. It's an extremely refreshing sport, and there is just something really nice about needing no equipment or any skills to just go out and enjoy life!
…Now to start training for this year's Tower to Tower cycle from Paris, France to Pisa, Italy!